Factories closing — is anyone still making EVs?
COVID-19 has sent the world economy into a careening spin this year with no end in sight. Industries around the globe are being hit on one side by government-imposed shutdowns and on the other by a panicking public. Automakers haven't been exempt from this. Many have closed factories already with more to follow. So many, in fact, that the question becomes: In the age of corona, who's still making EVs?
Closed for business
Among the first closures took place in China — ground zero for the virus. Tesla's Shanghai factory were ordered to close late in January. By mid-February they had reopened as the virus fears eased there. China's lockdown response has been effective at slowing the progression of the disease. By the end of February the country was urging factories to resume production as most cases were contained in Wuhan; this Thursday China reported no new infections nationwide.
But the rest of the world hasn't been so lucky. Rapid spreading through Europe has forced closures of almost every major auto factory on the continent.
German heavyweights VW, Daimler (Mercedes) have suspended production at all German plants for two weeks at least. BMW has closed all European factories; Italian-American Fiat Chrysler have suspended a majority of European factories; French automakers PSA Group (Peugeot & Citroen) and Renault have done the same. Altogether, factories from every major manufacturer in Europe have closed or expect to close in the next week. The only countries not hit (so far) have been in Eastern Europe where vehicle manufacturing is limited.
The US has also seen a catastrophic blow to the industry as shutdowns grip the world's largest economy. "Big Three" Detroit automakers briefly resisted closing before announcing nationwide shutdowns yesterday. Over 100,000 United Auto Workers union members are expected to be affected by the closures. Honda, Toyota, Nissan have also closed factories across the US.
Tesla also fought against efforts to shutter their California factory. Elon Musk has been a consistent critic of the global panic, channeling Frank Herbert's Dune:
But even the perennial trend-rejecting Tesla couldn't hold out for long. A shelter-in-place order from the Alameda County Health Office led them to shutter their Fremont plant earlier today.So is that it? Are vehicle manufacturers doomed to months off the tools as COVID works its way through the population? Maybe, but perhaps not…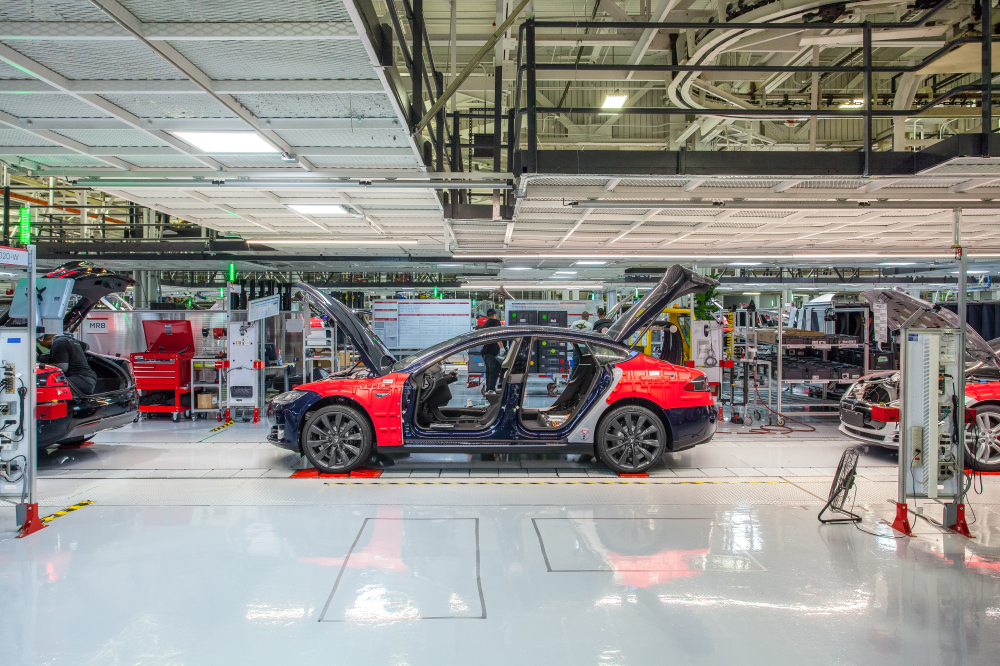 Holdouts
Interestingly, despite their proximity to China, it's been the Japanese and South Korean auto industry that seem to be faring the best in these unpredictable times.
Despite joining the chorus of closures in the US and Europe, the top automakers from East Asia have mostly managed to keep their domestic manufacturing plants open.
South Korea and Japan were both hit early by COVID-19 cases, but a strong national response has led to relatively low new infection rates in both countries.
So far, vehicle factory closures in the two countries have been relatively minor. Nissan closed a Japanese plant briefly due to a shortage of Chinese-supplied parts, and Hyundai followed for the same reason and because a worker tested positive in Korea. By mid-February, the suspension was eased and production resumed.
Today, despite virus concerns persisting in both Japan and Korea, most factories are still open, including those of the world's largest automaker by volume, Toyota.
But what about EVs?
It's fair to say that nobody knows where the COVID-wagon is heading. Even if Hyundai pushes on making the Ioniq and the Kona, even if Honda goes ahead with the 'e' and Nissan keeps pumping out LEAFs, there's no guarantee that they'll be bought in large numbers this year.
Likewise, any disadvantage European or US-based manufacturers suffer due to the shutdowns will depend a lot on how long their factories stay closed. If production is only stalled for two weeks, this episode might turn out to be a minor bump in a much larger economic downturn. If they stay closed into April and May, it could seriously impact the availability of cars — particularly EVs — all year.
Even before the coronapocalypse, getting EVs to customers has been a problem for manufacturers. Production has been ramping up for a number of recently-announced models this year — the Volkswagen ID.3, the Tesla Model Y, Ford Mach E, Honda e, MINI electric… the list goes on. And so long as those factories are closed, the cars won't be moving.
Combustion vehicle availability is much less likely to be affected by the crisis. If one model is unavailable, a near-identical one will be elsewhere. EVs' reliance on small manufacturers, newly-built factories, and fragile battery supply lines make them vulnerable in this regard.
That said, when COVID blows over, the fundamental economic rationale for EV investment will still be there. Even if it takes time for demand to recover, the path it was going is unlikely to change. EVs are still greener, more efficient and more powerful — with more improvements to come.
Let's see how this thing goes. Any guesses?