Jaguar launches campaign to redefine the word 'car'
Driving an electric vehicle doesn't require a new license, but according to the Oxford Dictionary they aren't technically 'cars'. After winning the 2019 World Car of the Year with the all-electric I-PACE, Jaguar have taken it upon themselves to change that with a campaign to give EVs their rightful recognition in the dictionary.
Starting articles with a definition is a well-trodden journalistic faux pas, but you'll have to excuse us this time. Oxford defines 'car' as follows:
Car [noun] — A road vehicle, typically with four wheels, powered by an internal combustion engine and able to carry a small number of people.
That "powered by an internal combustion engine" clause is what Jaguar are contesting. It might've been true 20 years ago that all cars used combustion, but EVs have well and truly refuted that as of today.
Jaguar's formal application to the Oxford University Press was announced earlier this week, and we'll likely have a long wait ahead before any change is made public.
In the meantime, Jaguar are calling on EV enthusiasts to voice their support online using the hashtag #RedefineTheCar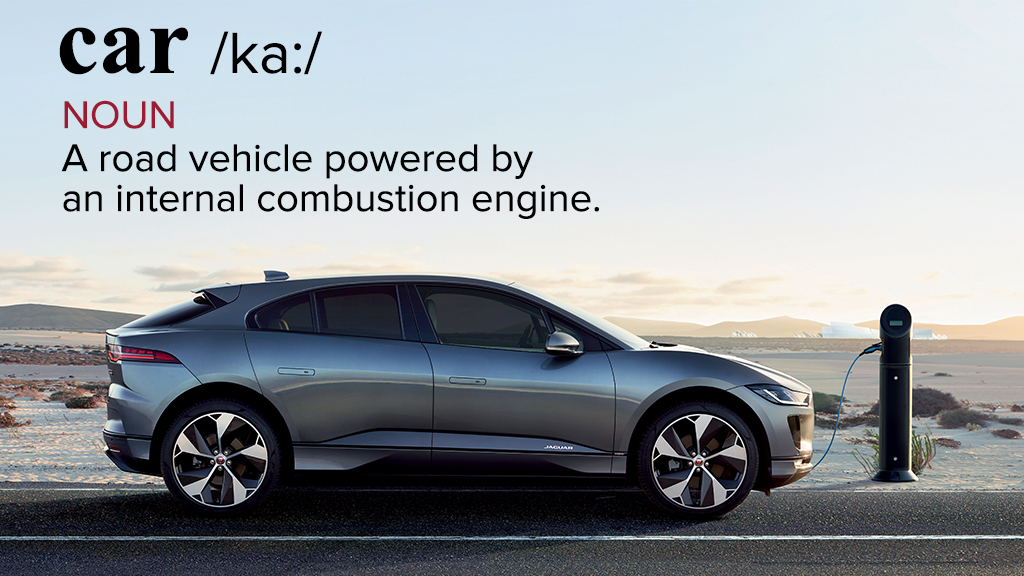 With any luck that won't be necessary (but please do), since we all implicitly understand that cars aren't defined by their powertrain, but by their design and function.
Are you onboard with #RedefineTheCar? Let us know and check out more EV news and updates right here on the JET Charge blog.
JET Charge are Jaguar Australia's preferred charging installer, so you can trust us as the best port of call for all your EV charging questions and projects. Our technicians can be contacted anytime at info@jetcharge.com.au