The electric Volkswagen ID. 3 is coming
Volkswagen have announced the "third chapter" of their brand with the reveal of the ID.3, the all-electric flagship to a new model family for the German automaker. Now that European pre-orders are open with deliveries slated for mid-2020, the question remains: When will Australia be getting VW's latest model?
The reveal
European pre-orders for the launch edition ID.3 opened on Wednesday following a handful of spec and range announcements. VW has yet to show it sans-camouflage or provide concrete pricing figures, but over 10,000 pre-orders were submitted in the first 24 hours regardless.
The ID in ID.3 stands for "Intelligent Design", and the 3 for the "third chapter" in Volkswagen's lineage after the debut of the Beetle and the Golf, respectively. VW has confirmed the ID model family will continue to grow from the '3, expanding from the high-volume hatch market they're best known for into both affordable and high-end segments.
The launch edition 'ID.3 1st' will come in under €40,000 ($64,200 AUD) with an estimated 420 km WLTP range. Pre-order customers will put down €1000 and receive one year of free public charging when the model ships in mid-2020.
Two other ID.3 variants have been confirmed, including a sub-€30,000 ($48,000 AUD) base model with a range of 330 km, and a long-range version supporting 550 km.
VW ambition
It seems that Volkswagen's bold naming strategy is just the beginning, with many ID models to come in the next few years:
"[Volkswagen] is willing to become the number one brand globally by 2025, with more than 20 purely electrically driven models and more than a million vehicles sold annually, all of which being both networked and emission-free."
An aggressive pro-EV policy could be a great move for VW, who are still reeling from 2015's 'dieselgate' scandal. Perhaps abandoning emissions altogether will rid them of its unfortunate legacy.
Future models are confirmed based on previous concepts the ID. CROZZ, ID. VIZZION, and ID. ROOMZZ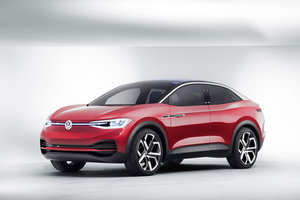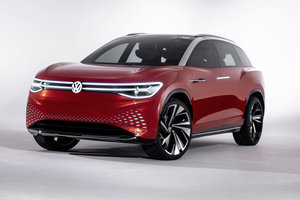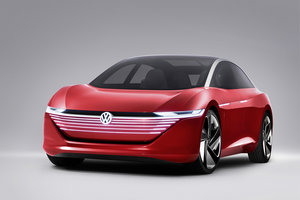 And no, VW aren't keeping the names.
For Aus?
Unfortunately, VW have neglected to reveal any timeline for an Australian rollout of the ID.3. While we'll almost certainly be seeing electric offerings from VW sometime, it might be a few years before we make it to the top of the delivery queue.
For now we'll have to be content with other manufacturer's plans for an EV rollout. The Hyundai Ioniq and Kona are already here, and models from Porsche, Tesla, Kia are close on the horizon.
We'll be updating the JET Charge blog with news of the Volkswagen ID family as it arrives. Stay tuned for more EV news and updates.