Solutions
Vehicle to Grid
The energy network of the future
Vehicle to Grid will fundamentally change how we view energy
What is Vehicle to Grid?
Vehicle to Grid (V2G) enables bi-directional charging- in addition to charging your electric vehicle, a V2G capable charging station can also be used to draw electricity from your EV's battery to supply your home or export to the grid. Essentially, charge can go in or out of your vehicle depending on where it's needed most.
This will transform how we view vehicles, transport and energy.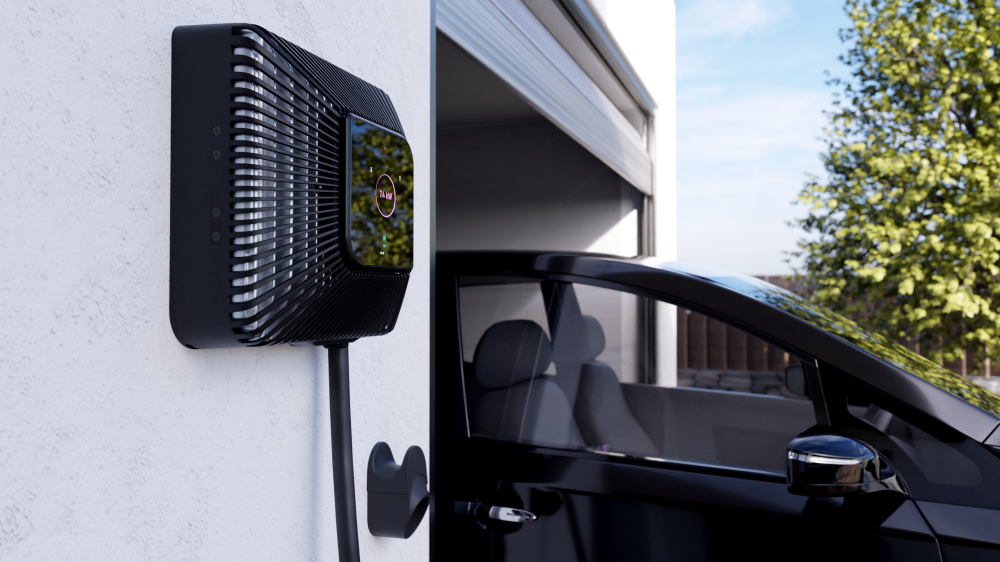 When will V2G be available in Australia?
The short answer is, there is no set date or time. Whilst V2G has amazing future potential, it is still an evolving technology and its deployment is still very much the domain of pilot and demonstration projects, given its high cost and bespoke requirements.   
It is also currently only approved for installation and use in South Australia, and we are still waiting on the other distributors to put forward their approvals, who haven't given an indication of timing. V2G hardware and vehicle manufacturers have also not given any set dates for release into the Australian market. 
Our hope is that once the electricity distributors are in a position to approve we will also have the next generation of V2G chargers and V2G compatible vehicles.  
Want to stay informed about the progress of V2G in Australia? Fill in the form below to subscribe to our V2G email and stay up to date with the latest on bidirectional charging. 
Latest update from Wallbox
Currently the Wallbox Quasar 1 is the only certified bidirectional charger in Australia – with approval of install and use only in the state of South Australia.  
Wallbox have advised that its production of the Quasar 1 has been discontinued and that they are focusing their efforts on Quasar 2. Due to this, the Quasar 1 has limited stock and is no longer available for retail purchase. Below is a statement from Wallbox: 
Wallbox firmly believes that bidirectional charging is key in supporting the transition to a more sustainable use of energy. The market has matured rapidly since the launch of Quasar (1) in 2020. At the moment the industry is seeing a shift towards CCS standards.  As Wallbox is committed to offering the market with products that will not only solve problems today, but support the transition to more sustainable energy use long term, Wallbox has made a strategic decision to focus their efforts on Quasar 2, which will offer even greater benefits to users, such as islanding mode. Quasar 2 is expected to be ready later this year, with a launch date in Australia TBC. 
The international release date of the Quasar 2 is anticipated to be next year, but Wallbox have not provided any current timelines of when the Quasar 2 will be released into the Australian market. 
FAQs
We have provided answers to address a few common questions about V2G.
What is the difference between CHAdeMO and CCS plugs and why does it matter?

CHAdeMO is a DC-specific fast charging plug used primarily by Japanese manufacturers.  
 
CCS 'Combined Charging System' is a plug design that allows regular AC charging and fast DC charging with the same plug.  
 
Currently, the Wallbox Quasar 1 is only compatible with electric vehicles that use the CHAdeMO plug. Since the release of the Quasar 1 in 2020, the standard in Australia has shifted to the CCS plug. As a result, vehicles entering the Australian market will use a CCS plug. The Quasar 2 will support the CCS plug format, meaning a wider range of vehicles.  
What factors are impacting the adoption of V2G technology in Australia?

There are a few factors that determine when V2G technology, like the Quasar 2, will be available for general use in Australia. This includes distribution network approval and the availability of CCS2 V2G compatible vehicles in Australia.  
Can you explain distribution network approval? 

Currently, due to a lack of a specific CEC certification and approval process for V2G, V2G technology requires individual approval by distribution network services providers (DNSP) and regulatory bodies for installation and use in each state. Each DNSP has its own approval process and requirements, so approval by one DNSP or in one state does not apply to the others, as was the case with the Wallbox Quasar's approval in South Australia. Quasar 2 will have to repeat the approval process in South Australia.  
 
Upon the release of the Quasar 2 in Australia, JET Charge will work with the appropriate DNSPs and regulatory bodies to obtain approval for installation and use in each state.  
Does anyone else supply V2G chargers?

Whilst there are other manufacturers of V2G chargers in other markets around the world, the Wallbox Quasar is the only bidirectional charger with the necessary certification work required to sell in Australia at this stage.  
 
JET Charge are working with our brand partners to bring more V2G capable hardware to Australia.  
How does V2G save me money?

EVs have some of the largest batteries in use today. With bi-directional charging, your EV can use solar to charge during the day and then discharge at night for free home power. Vehicle to grid is the key to zero cost mobility.  
How is it different from Vehicle to Load? (V2L)

'Vehicle to Load' or V2L is currently available on vehicles like the Hyundai IONIQ 5 and the KIA EV6 and differs from V2G as it is intended for use with appliances rather than as something that interacts with the grid or your home. 
What vehicles are currently compatible with V2G?

Currently the Nissan Leaf, Mitsubishi Outlander PHEV and Mitsubishi Eclipse Cross are the only EVs on the market that will accept V2G. 
At the forefront of the V2G movement in Australia
JET Charge is immensely proud to have acted as the technology lead in the ACT's large-scale REVs (Realising Vehicle to Grid services) V2G Trial, one of the world's largest trials of its kind. 
Commencing in 2020, the trial introduced the Quasar 1 as the first bi-directional charger in Australia and demonstrates how commercially available EVs and chargers can contribute to energy stability by transferring power back and forth into the grid, as required. 
For further details on the REVs project, check out this infographic or head to the REVS microsite.
Want a Charger now?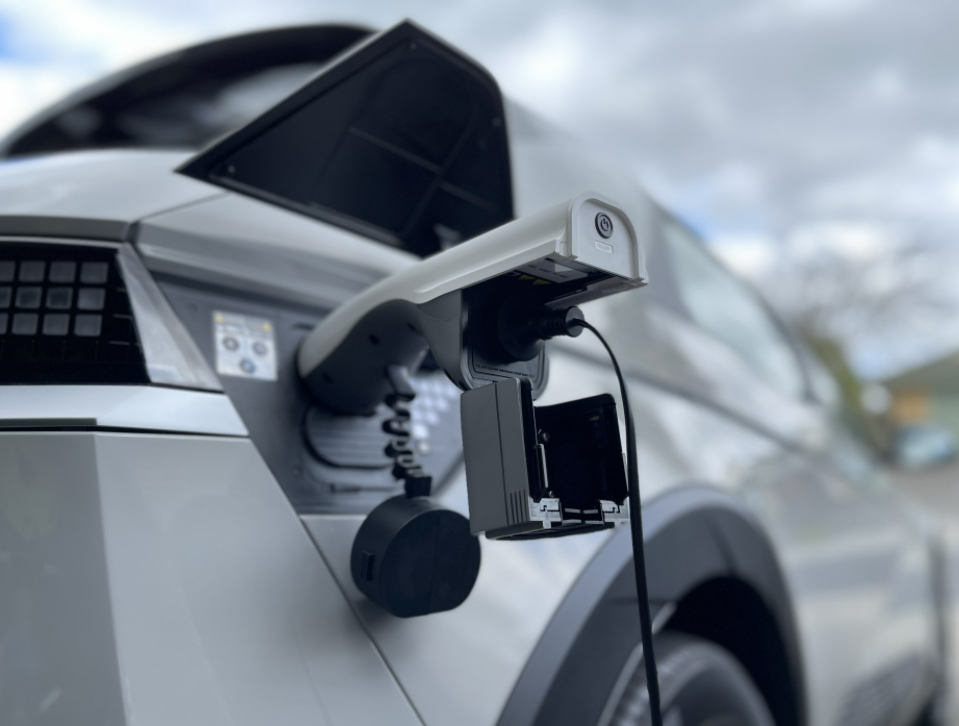 JET Charge stocks Australia's widest range of EV chargers, which are available for purchase now. 
If you have solar, you might like to check out some other chargers like the Wallbox Pulsar Plus, which is compatible with any EV in the Australian market and can also be integrated with your solar system.  
Check out our offerings on the store or contact us below. 
Contact Us
"*" indicates required fields