Vehicle Manufacturers
JET Charge are global leaders in working with automakers in bringing EVs to market
Our mission is to make EVs easy to sell by taking care of everything to do with EV charging.
Enquire Now
Vehicle Manufacturers
Contact our team and get your project moving today.
We have a new, direct number for our electric vehicle partners to contact us. 
To get in touch, contact us on:
1300 840 332
Monday – Friday: 8.30AM – 5PM AEST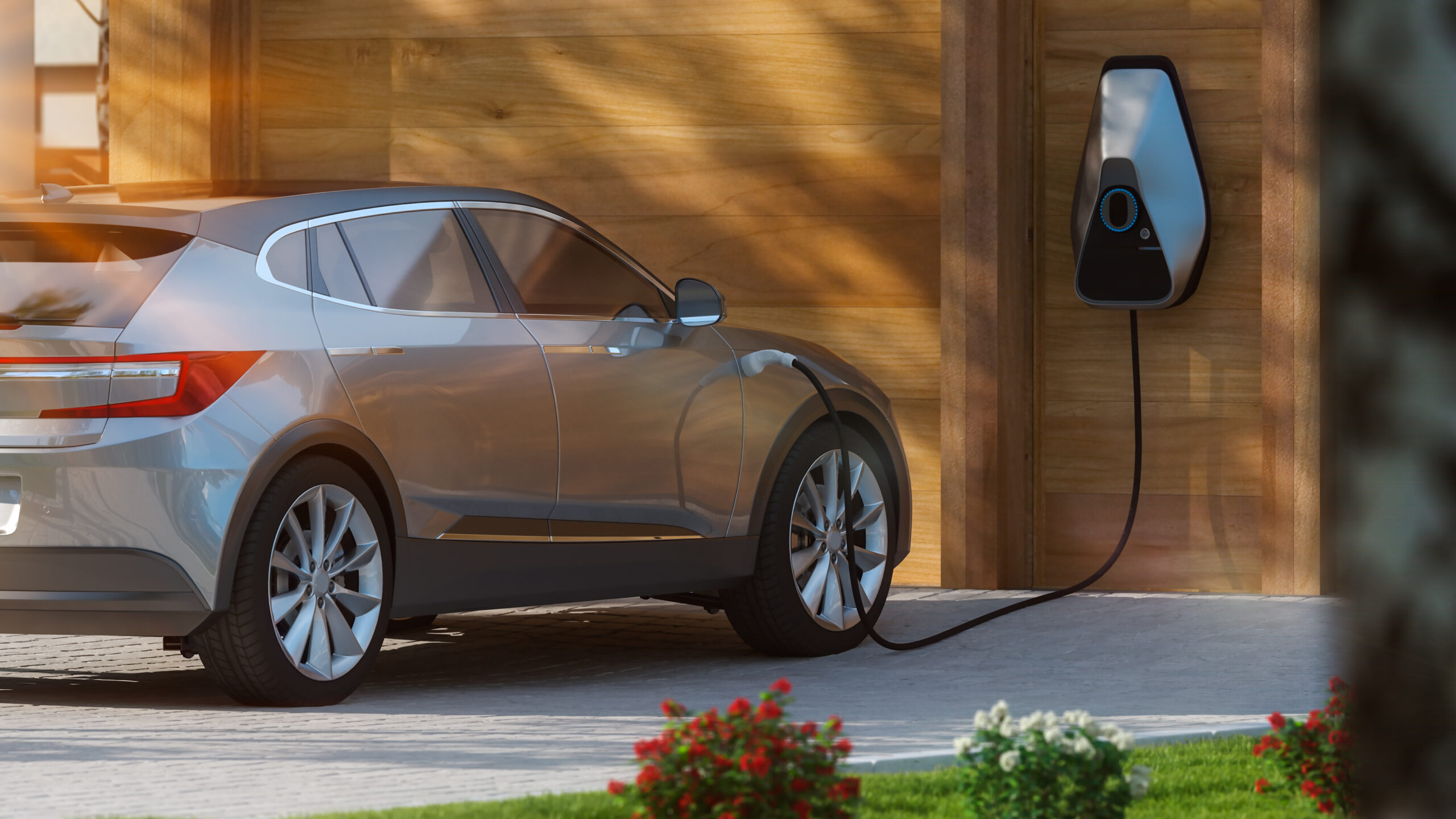 How we can help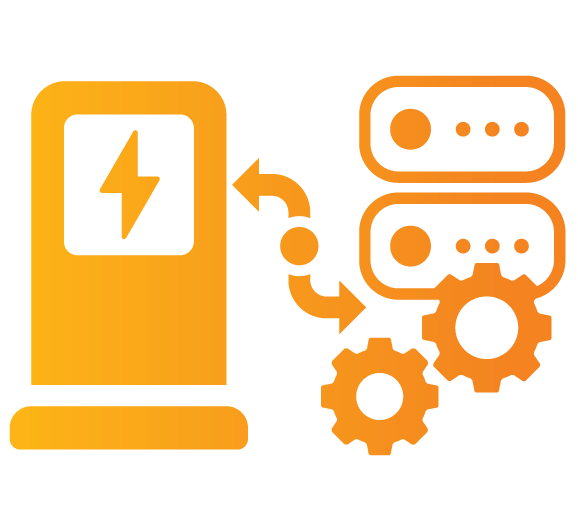 EV Charging strategy design
We ensure that your global Dealer guidelines and EV strategy is suitable for the Australian market, and tailor a company and customer journey for your brand.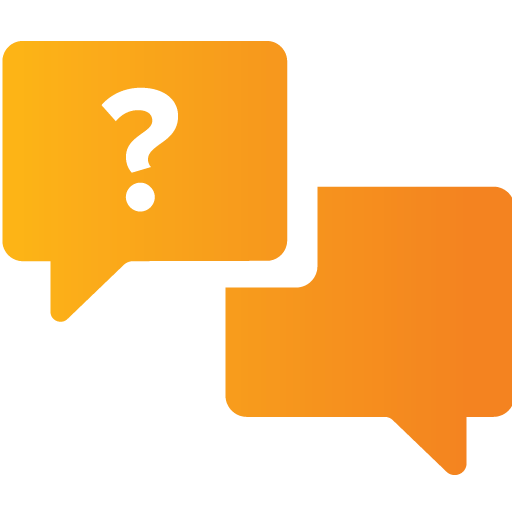 Training
We offer sales oriented EV charging training for your staff and your Dealers' staff. We ensure that your brand is able to discuss EV charging with customers in a way that supports the sale of your vehicles.
Dealer Assessments and Installation
Comprehensive dealer site assessments across Australia and New Zealand, providing an understanding if your Dealer sites have the ability to meet the brands charging requirements. Our installers are possibly the most experienced Dealer installation team in the world.
Hardware Supply
JET Charge supply a variety of charging stations from leading brands. We also install your own EV charging stations.

No exclusivity with any brand means we always ensure the charger suits you first.
Software and Maintenance
We helped to start Chargefox, which is now Australia's largest EV charging platform and software provider.

JET Charge also offer industry leading maintenance programs for your chargers.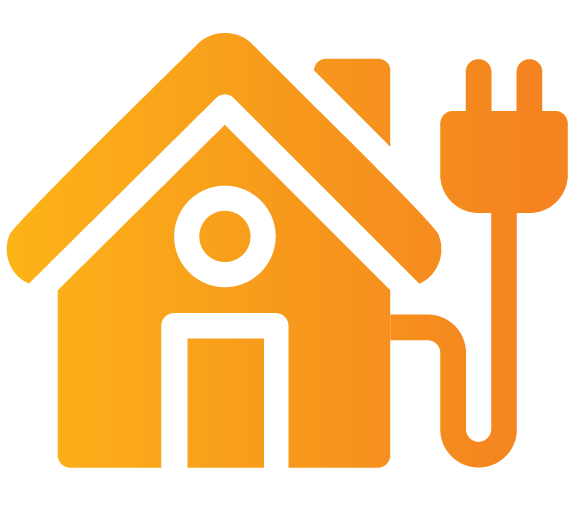 Home, Apartment and Fleet Installation
JET Charge perform the most home installations of any company in Australia, and have comprehensive solutions for apartments.

We also service most of the large EV fleets in Australia and are the preferred charging partners to most major FMOs.
Experience and trust
JET Charge was founded as a home charger installer. Since our first installation at CEO Tim Washington's house in 2013 (pictured here), we've grown to service the full breadth of the Australian EV industry.
We believe that in the new wave of electric mobility, people will need someone they can trust to install their EV charging infrastructure.
Today, JET Charge is the experienced EV charging infrastructure specialist in Australia, deploying more charging stations than any other company.
We have earned the trust of every vehicle manufacturer and thousands of EV drivers around Australia.
With over 200 electricians and the best team of EV charging experts in the region, JET Charge will make your EV rollout seamless and easy.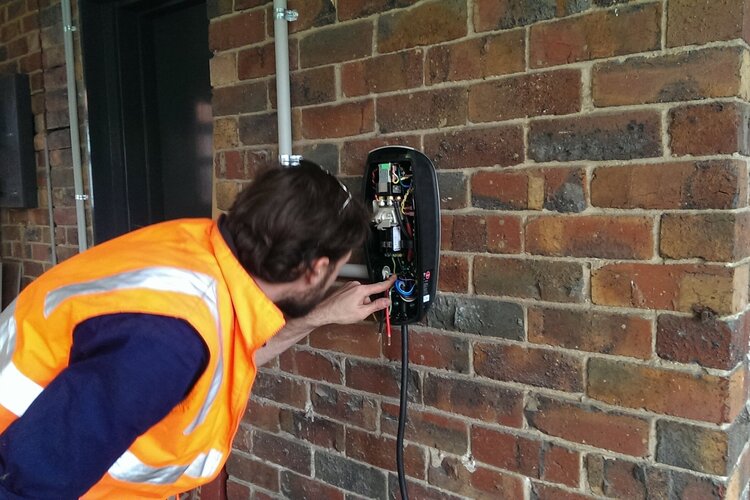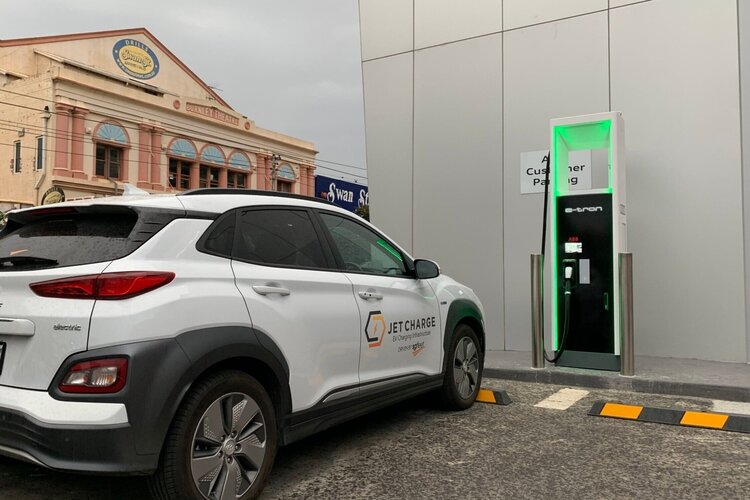 Fighting for our industry
Just like you, we believe in the power of vehicles to transform people's lives and offer freedoms that we rely on every day.
That's why we're more than just partners in EV charging infrastructure. We work with our clients on the front lines of industry ambassadorship, making sure that key decision-makers in every sector recognise the value of electric cars and implement policies designed to fuel their expansion.
To achieve this, we became a founding member of the Australian EV Council, where our CEO, Tim Washington, is currently the Chair.
We do this because we are passionate about the future of mobility.
Support from start to finish
JET Charge are leaders in helping Australia's OEMs streamline the process of bringing electric car charging to your customers.
In a fast moving industry, it's hard to know who to trust and what advice to take on board. We let our actions and our experience speak for us.
JET Charge have deployed more charging stations than any other company in Australia.
We provide a checklist of items that every manufacturer will need before introducing their electric vehicle, so you don't need to invent new processes.
Customer journeys, site plans, marketing launches, logistics – all part of the myriad of challenges and opportunities that EV charging brings.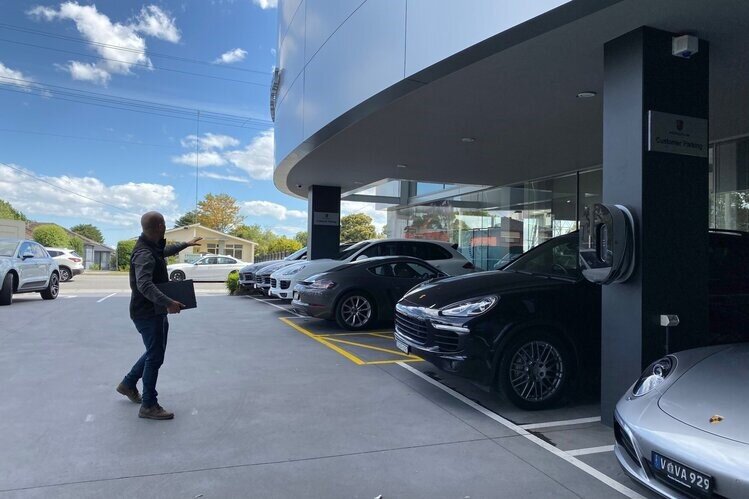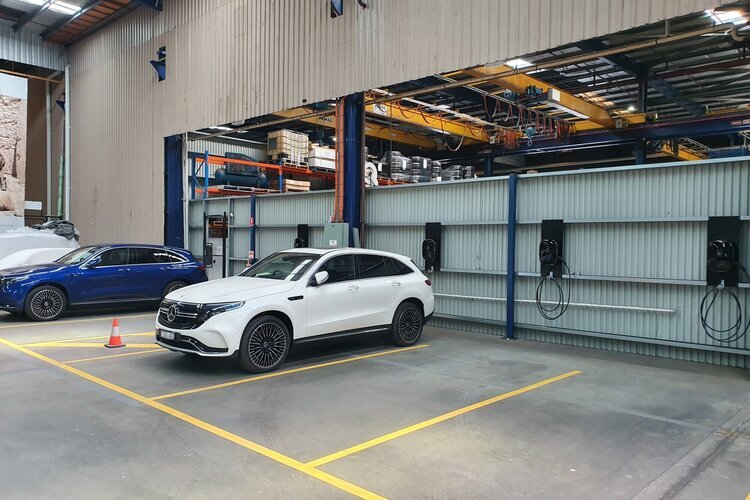 We invest, just like you
At JET Charge, we believe that investment is key to success. That's why we:
Invest in people, such as embedded systems engineers, so our clients get a more holistic service;
Invest in technology, such as our own energy management tools, so you can save on rollouts; and
Invest in processes, including our Dealer portals, so that our clients can have live visibility and confidence in large scale domestic installations.
Most of all, we invest in our clients.
Whether you're selling 10 units a year or 10,000, JET Charge will invest our time with any OEM brand to ensure that you can get your fair share of product allocation and hit your sales targets.
Contact Us
"*" indicates required fields