6 things to consider when installing an Electric Vehicle Charger at Home
Purchased a brand-new electric vehicle (EV) and now want to install a charger at home? You've come to the right place. Home charging is the most popular method of charging an EV thanks to the convenience of charging overnight, while you sleep. The following blog outlines 6 considerations that are relevant for home charger installations, to help you make informed decisions when installing your own personal home charger!
1. Housing Situation- Do I have off-street parking? Am I an owner or renter?
Installing a home charger is only viable if your household has an off-street parking arrangement i.e., a garage/car port. Without off-street parking, alternative charging methods include using the public charging network or charging a work. Many public charging site locations are available via websites and apps (i.e. PlugShare) – many EVs also feature public charging mapping within its navigational system. For more information regarding public charging head to our Charging in Public page.
An additional consideration is whether you own or rent your premises. Renters must discuss their charging installation needs with their landlord.Any alterations to the property must be approved by the landlord, and you should ask for any permission to installation in writing. On the bright side, your landlord may even pay some or all of the costs. Don't forget to pitch that a home charger install is a big value add to the property!
2. Where do I want to install the charging station? Is my garage/car port attached or detached from the main building?
The install location has a few considerations that need to be addressed. For starters, the preferred charger location should be where it is most convenient based on your parking habits. The charge port location of the EV is also important, as charging cables are typically 5 meters long. You'll need to be sure that the charge port is close enough to your preferred charger location so the cable will reach the vehicle from the front, middle or rear of your EV. If a 5m charging cable is not long enough for your needs, there are also other longer cables available measuring 7m or even 10m.
The home charging station will also need to be mounted onto a solid structure, usually to the closest wall next to your preferred charging location. If your preferred charger location is detached from the main building, there may be additional works required for installation of the electrical cabling from your switchboard. This may increase the cost of installing a charger.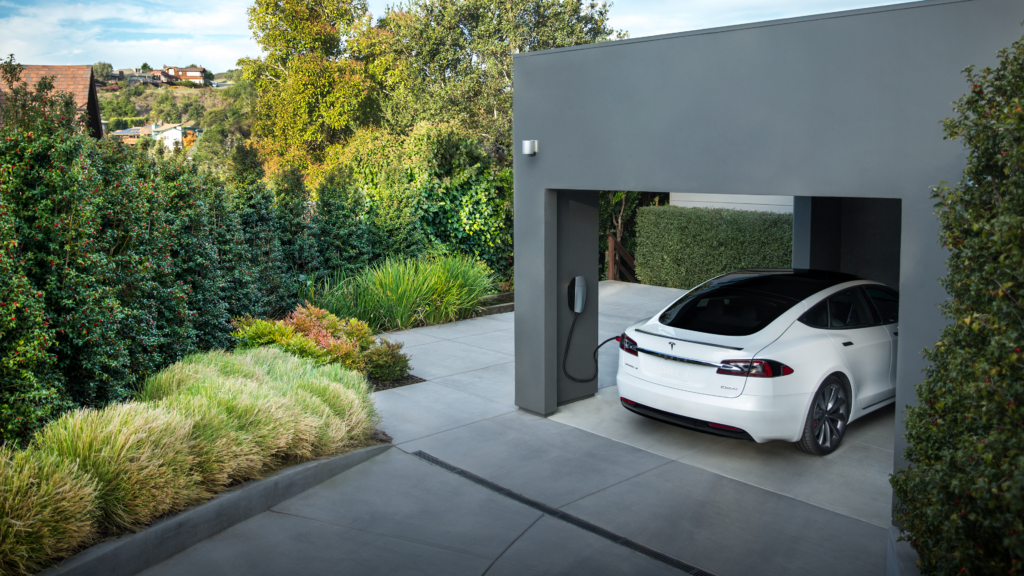 3. Is my existing electrical infrastructure up to the current standards and do I have enough capacity to support an EV charger?
Almost all homes are capable of supporting an EV charger, but not all homes will support it at the full rate of 32A, whether it be for regulatory reasons, or for electrical capacity reason. Because of this, it's important that your household's electrical infrastructure is inspected by a qualified technician so you're aware of your options. Importantly, both single phase and three phase homes are capable of supporting home charging.
Single Phase ⮕ Most common, found in most residential households.
Three Phase ⮕ More common for commercial properties but can also be found in some homes, including larger homes and more modern homes with centralised air conditioning or induction cooktops. For EVs that can accept three phase AC charging, three phase delivers faster charge rates in general, compared with single phase.
JET Charge can conduct a remote assessment of your electrical infrastructure as an initial screen- by looking at photos of your switchboard. If required, a further assessment by a qualified electrician can also be done on site to assess your electrical infrastructure and determine whether it is up to current standards and has enough capacity to support an EV charger. Additional upgrade costs may be incurred if any electrical upgrades are required. However, you do not need to upgrade to three phase just to install a charging station.
4. How fast can I charge at home? How long does it take to charge?
The time it takes to charge your EV at home depends on the charging method and your vehicle's onboard charger. There are two methods to charge your vehicle at home:
Via a domestic socket- this method is very slow and, in some cases, can take over 24 hours to top up your EV.
This charging method is usually operating single phase and delivers a maximum 2.2kW output (10A) ~10km of range per hour plugged in.
Via a wall mounted home charger- this is the preferred and safest method of home charging.
| | |
| --- | --- |
| EV Charger | Est. Range Per Hour |
| 4.6kW (20A) | 23-25 km |
| 5.7kW (25A) | 28-30 km |
| 7.4kW (32A) | 30-35 km |
| 11kW (3 x 16A) | 50-55 km |
| 22kW (3 x 32A) | 100 km |
Only a few vehicles models have a 22kW onboard charger (eg. older Teslas with a dual charger upgrade, Porsche Taycan). There are popular EVs with an 11kW onboard charger (eg. Tesla Model 3, Tesla Model Y, Hyundai Ioniq 5 etc), but 7kW is also very common (eg. MG ZS EV, Lexus UX300e).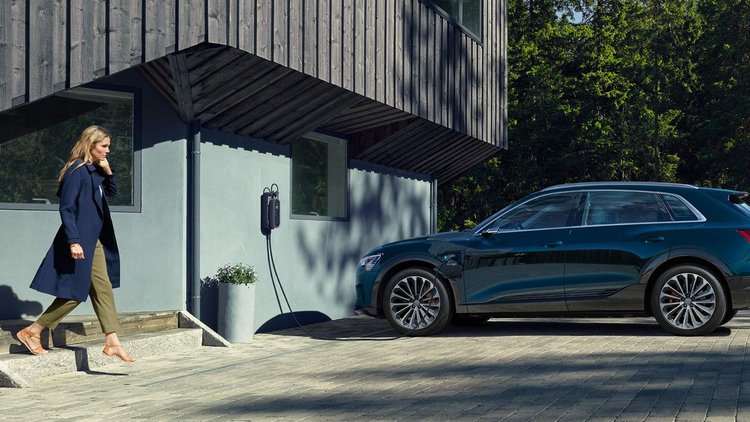 5. What else can the charger do? Are there any other features?
You should consider what additional functionalities you want in your charger. There are chargers that have smart features such as:
Connectivity to WiFi and Bluetooth via apps that detail live charging statistics, so you can keep track of your charge in real time.
Scheduling charging times to match off-peak tariffs, minimising your cost of charging.
Dynamic load balancing of the charger by making the most of your total available household capacity.
Integration with solar by maximising use of your solar production for EV charging.
6. How should I go about installing the home charger?
The Installation should be done by a qualified electrician. For safety and reliability of the electrical equipment, all installations should be tested by a qualified electrician in accordance with AS/NZS3000:2018. The installer should provide you with a certificate of electrical safety. You should also consider the warranty and after-sale support provided by the company. JET Charge have been installing charging stations in homes since the early days of the Tesla Model S, and are recognised as the official partner for almost every vehicle manufacturer who has an EV in Australia.
Stay tuned on the JET Charge Blog for more industry news, announcements, and educational pieces.
---