Fleets
Scalable charging solutions to support commercial fleet electrification
Enquire Now
Electric vehicles (EVs) represent a reduced cost of ownership over time and critically, can re-fuel wherever they're parked – whether at home or at work. But this means owning and operating EV charging infrastructure, which can be both expensive and complicated.  
JET Charge provides simple solutions to complex problems.
As Australia's leading provider of charging infrastructure and technology for fleets, we're able to deliver charging affordably, and at scale, because we are the only vertically integrated EV charging company in Australia.
There are two ways to proceed when it comes to EV charging: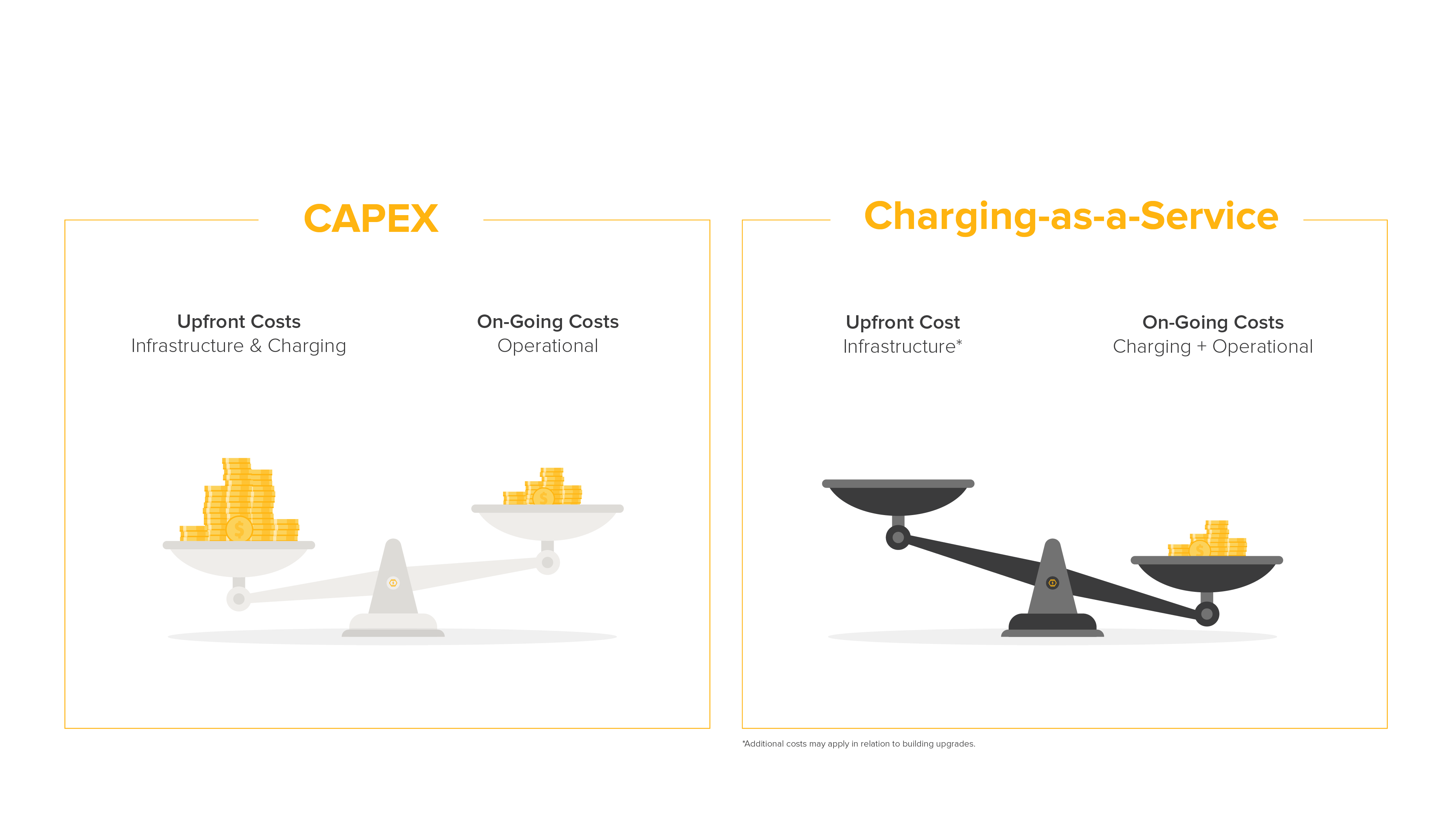 Charging-as-a-Service (CaaS)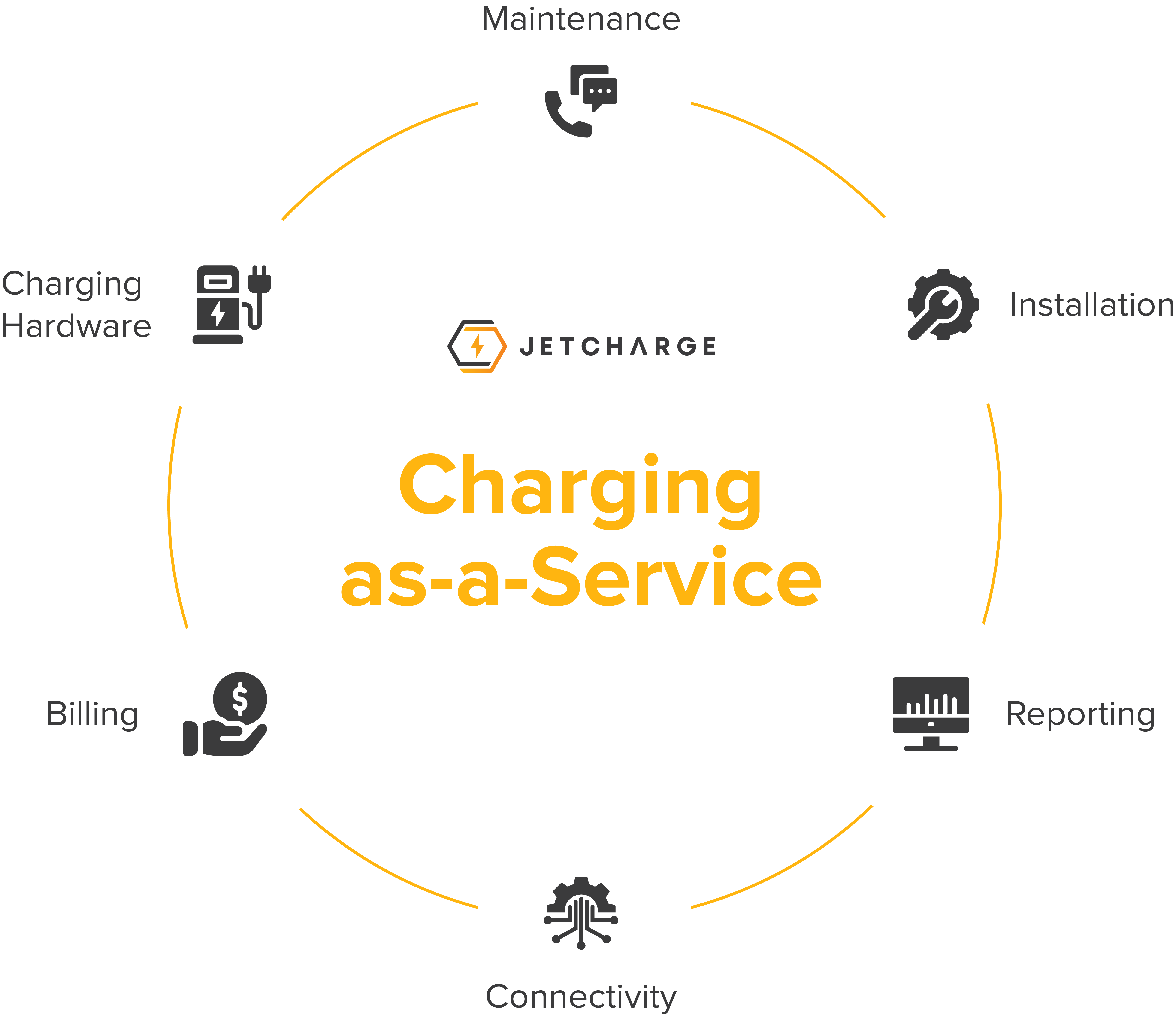 Our innovative, affordable and sustainable solution for fleet electrification.
Charging-as-a-Service (CaaS) provides a 'fuel-card-like' experience, bundling all charging costs together in one simple OPEX subscription.  
As CaaS is a monthly subscription, there's no worrying about technology obselescence or warranty terms, while maintenance helps to keep vehicles on the road without the the complications of owning and operating EV charging infrastructure at both employee homes and commercial premises.
CaaS is available directly via JET Charge, or via many of Australia's leading Fleet Management Organisations (FMOs). 
Employee Homes
With a growing number of fleet vehicles now garaged overnight at employee homes, JET Charge has developed a Charging-as-a-Service solution to solve this for fleet managers. 
What's Included?
1x Smart AC charger.

 

Standard Domestic Installation.

 

Warranty under length of contract

Usage data, reporting and live charger status.

 
What are the benefits?
Lower upfront costs.

 

Reporting on sustainability impacts

 

A simplified employee reimbursement process.

 

Predictable monthly expenses.

 

Operation & maintenance managed by JET Charge.

 
Commercial Premises
For fleet vehicles garaged overnight at your commercial premises, Charging-as-a-Service offers a scalable, affordable and sustainable EV charging solution to enable faster charging at least cost, right-sized to your fleet electrification plans. 
Whether you're just looking to get started, or deploy at scale, JET Charge has a solution for you.  
Getting Started
A fit-for-purpose "starter pack" installation of 3-5 smart AC chargers and energy management system (EMS), intelligently leveraging your existing building infrastructure and electricity supply. 
Scaled Deployment
Bespoke project design, hardware, installation, operation, maintenance and reporting, supplied with a flexible menu of CAPEX and OPEX options tailored to your budget and property arrangements. 
Contact Us
"*" indicates required fields