The roadblocks keeping EVs out of Australia

The Frankfurt autoshow was a time of mixed feelings for Aussie EV enthusiasts. The world's top manufacturers put their latest models on display and electric mobility was front-and-centre, but very few plans have been made to share them with Australia.
We've been ruled out of seeing Volkswagen's ID.3 until at least 2022. Honda's first EV, the 'e', hasn't even been slated for an Aussie release at all.
What we know about the Volkswagen ID.3
These aren't the first examples of Australia being denied access to industry-leading EVs.The Model 3 took more than two years to make it here after its US release, and we waited almost as long for the updated Nissan Leaf.
Money matters
A lot has been said about the reasons behind Australia's EV woes. The classic scapegoats have been the luxury car tax and the lack of incentives for EV purchases, and for good reason.
The luxury car tax (LCT) was implemented in 2001 to protect Australian car manufacturing, the idea being that expensive, foreign-made car purchases would be discouraged by a 25% levy on their value above a specific threshold. In 2008 that rate was boosted to 33% with a slightly higher threshold for fuel efficient vehicles (including EVs).
While the cutoff for fuel efficient vehicles on the LCT may be higher, it's not hard to spot how quickly that gap has been narrowing in the last ten years. Since 2009, the cutoff for fuel efficient vehicles has risen $526 (about 0.7%) while the value for all others has gone up $10,345 (over 18%). Compared to EVs of the same price, combustion vehicles have become $3,413 cheaper in saved LCT over that period. And the domestic manufacturing the LCT was designed to protect? It ended in 2017.
Compare the LCT — and the lack of any other incentives — to other countries' EV tax policies. Norway offers a full suite of benefits for owners including exemption from most taxes, free parking zones, lower tolls, and access to bus lanes. UK EV buyers are offered a grant up to £3,500, and even the enviro-hating US offers a $2,500-$7,500 tax credit for purchases from manufacturers with less than 200,000 EV sales.
Automakers understand what this means for their Australian sales. Actively discouraging consumers from buying them through the LCT has made it enormously difficult to bring down prices. Even in 2019 when the most affordable EVs are below the LCT threshold, the lack of incentives and poor emissions standards make it far easier to continue pushing combustion than it is to invest in new technology. 
What's new in the 2020 Hyundai Ioniq?
What's the policy?
Australia is also one of the few countries without a national EV plan. A Google search will reveal a promisingly-title page on the Department of Environment and Energy site "A National Strategy for Electric Vehicles", but there's nothing behind it that can be measured in concrete policy.
You can see for yourself. Here's the entire text of the page:
Hardly an actionable plan. The government has previously indicated it would develop a specific EV policy sometime in 2020, but there's been little news on that front since the election.
"The National Strategy for Electric Vehicles will ensure the transition to electric vehicle technology and infrastructure is planned and managed, so that all Australians can access the benefits of the latest technology.

Greater electric vehicle uptake could mean cleaner air, better health, smarter cities, lower transport costs, and lower greenhouse gas emissions.

The Strategy will coordinate action across government, industry and the community to address barriers to uptake and ensure Australia reaps the benefits of new vehicle technology.

The Strategy will build on the current work of the Ministerial Forum on Vehicle Emissions and the COAG Transport and Infrastructure Council. It will complement grants from the Australian Renewable Energy Agency (ARENA) and finance from the Clean Energy Finance Corporation (CEFC)."
Unlucky location
But not every EV roadblock can be blamed on poor political will; a lot of the obstacles are much more big and physical — Like, ocean big. The seas by which Australia is 'girt' can raise a hefty premium on vehicle import costs, especially for cars travelling from Europe or the US.
Which is particularly annoying at a time when many of the world's leading EVs come from those two continents. While some Asian manufacturers like Hyundai and Nissan took the initiative early in EV manufacturing, others have been stalling for years. Toyota still has yet to produce an all-electric model, and the plug-in variant on the Prius hybrid was never sold in Australia.
One Asian country that might be able to deliver affordable EVs to Australia today is China. Chinese EV manufacturing has grown significantly in recent years, leading it to become the largest EV market worldwide.
Yet the companies behind this growth have struggled to expand overseas. Australian consumers are intensely skeptical of non-legacy vehicle brands; it's taken almost ten years of constant media attention for Tesla to become a household name here, and newer Chinese automakers like Great Wall and LDV have a poor reputation among Aussie auto fans.
It's unlikely we'll be seeing many Chinese EVs on our roads anytime soon — at least not ones sold by non-legacy brands. Even the most headline-grabbing automakers aren't expected to make it across to Australia; Chinese EV startup NIO have reported a quarterly loss equal to over $680 million AUD this week.
Taking charge
And even once an EV makes it to Australia with all its taxes paid, there are still obstacles making them a challenge to own. The most crucial of these is what JET Charge exists to tackle: the lack of charging infrastructure.
Installing enough charging stations nationwide for every EV owner to have one at home is a monumental task, and it's only a fraction of what's needed. Australians will require a vast network of public stations too for EVs to function over long distance trips.
Plenty of progress has been made, but there is still a lot to be done to enable a societal shift away from combustion fuels. Plugshare provides a handy map of Australia's public charging network — and it's growing every day.
By providing parking bay chargers at destinations and DC fast chargers along highways, we're making it possible to own an EV with minimal hassle and maximum convenience. Every EV sold in Australia makes it more viable to invest in greater infrastructure.
So?
With all the forces working against EVs making their way to Australia — and to Australians being able to afford them when they do — it can seem that we're doomed to a future ruled by combustion. But we don't think so.
Worldwide trends are pushing EVs into the mainstream at an exponential rate, and even the most conservative reports have been forced to concede that their rise will continue in Australia and abroad.
Waiting a few years for the ID.3 seems unreasonable today, but the signs are positive that we'll be seeing plenty more electric models soon. Volkswagen's electric SUV is slated to come in the next two years, as are offerings from EV newcomers like MINI. The electric revolution won't be stopped by a few hurdles on the way — we might just have to wait.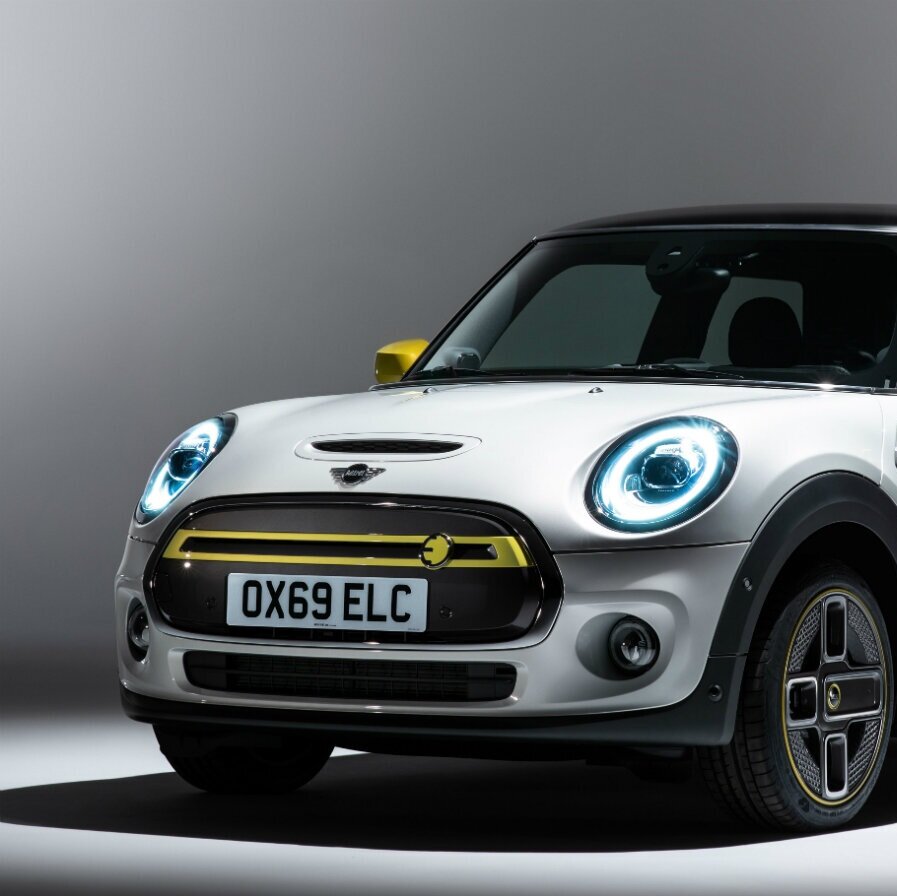 Meet the MINI electric coming to Australia in 2020
Check out more EV news and updates on the JET Charge blog. You can contact us at info@jetcharge.com.au with personal EV charging inquiries or follow our Facebook page for regular updates.