The future for electric motorbikes in Australia
Where are the electric motorbikes? As EV sales and varieties grow every year, the conspicuous lack of electric bikes has us wondering what's holding them back. Today on the JET Charge blog we dig into the models that have come & gone, the promises made, and the enormous potential of electrified personal transport.
Stalled on the line
Electric vehicle adoption has been continually hamstrung by the inevitable delays of R&D. While Tesla and Nissan beat the crowd with offerings in the early 2010s, other manufacturers have taken years to catch up. Several major automakers are only dropping their first EVs next year.
But when compared to electric motorcycles, EV availability looks stronger than ever. Electric bikes have struggled to find a foothold in Australia or abroad; current models are mostly limited to scooters and glorified electric bicycles.
While their prices are closer to what most commuters can afford (usually between $2-$5k), the limited electrics available in Australia aren't capable of anything like a true motorcycle. The Super Soco TS Pro maxes out at 45 km/h, slightly faster than an Olympic sprinter can run.
US-based bikemaker Zero led the charge in the 2010s, offering their range of electric motorbikes in Australia until 2017. They cited poor exchange rates and haven't announced any plans to return to the Aussie market. It's widely believed that high pricings and low range kept adoption low and forced them to withdraw. A single used Zero is available in Australia today, listed on bikesales.com.au for $28,900.
Coming soon
But all is not lost. Australia's own Savic Motorcycles debuted a prototype electric bike at the Melbourne Moto Expo in January, opening pre-orders shortly after for a 'Founder's Edition' slated for release later this year. With Australia's vehicle manufacturing sector looking set for a revival thanks to EVs, it would be great to see motorbikes do the same.
And legacy manufacturers are also dipping their toes into electric tech. Harley-Davidson's LiveWire, originally prototyped in 2014, is set for a North American debut later this year. Current estimates for an Australian release suggest we'll see it by late 2020.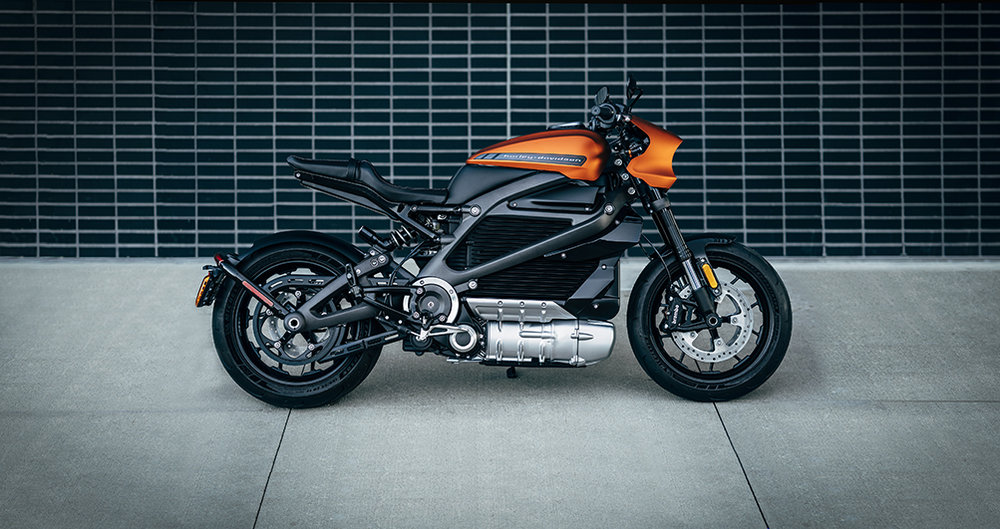 The LiveWire will retail for $29,799 in the US (~$44,000 AUD), a daunting prospect for many potential buyers. It's promising a sub-3 second 0-100 time with an estimated 225 km of 'city range'. It will also be fully compatible with existing EV charging infrastructure, including DC fast charging thanks to a CCS combo plug slot.
Full EV-level charging capability has also been adopted by Italian superbike-maker Lightning. Their flagship, the LS-218, is the world's fastest street-legal motorbike with an insane top speed of 351 km/h and a sub-2 second 0-100. Lightning bikes aren't available in Australia, but the LS-218 retails for a hefty $38,000 in the US.
Zero only offers level 2 charging capability as an option on its bikes. Regular outlet charging is unlikely to remain for e-bikes in the long term, the low charge speeds will be too slow for riders accustomed to fast fills at service stations.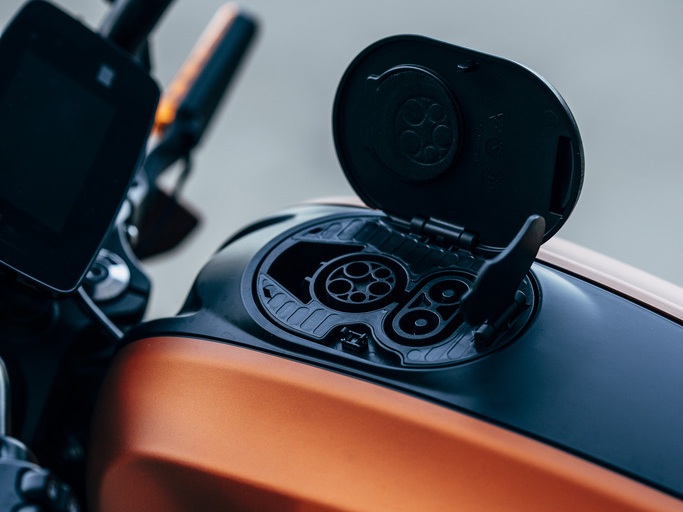 Why electric bikes anyway?
The pros and cons of motorcycles today provide a fascinating contrast with electric alternatives. Many of combustion's selling points are things e-bikes struggle with: they're significantly cheaper than cars, they have solid range, and they have a signature sound that attracts some and repulses others.
But it's not just the noise that divides people. Combustion bikes require constant maintenance and attention to run smoothly, and their low CO2 output is offset by higher percentages of other harmful gases than car emissions. Electric bikes suffer from neither of these issues; they require almost no maintenance and produce zero emissions.
If the price goes down and battery capacity rises, there's no reason e-bikes can't surge in popularity as combustion becomes increasingly redundant. Once that happens, though, there's a good chance we'll see different types of people adopting them.
The image of the loud-riding, engine-tinkering motorcyclist is incompatible with a switch to electric. Motorcyclists of the future will likely be more urban, less aggressively masculine and with a greater environmental focus. Manufacturers know this; there's a reason scooters have taken over the e-bike market and Harley-Davidson opted for a sportier design with the LiveWire.
Are you considering an electric motorbike? Do you think they'll replace combustion or form a separate market alongside them? Let us know in the comments and stay up to date with the JET Charge blog for more EV news and updates.