Audi back at it with e-tron Sportback

German automaker Audi have returned to the EV stage this week with the announcement of their second all-electric vehicle: the e-tron Sportback.
The e-tron Sportback follows the e-tron SUV released in 2018 with appropriately upgraded specs and a fresh SUV coupe design.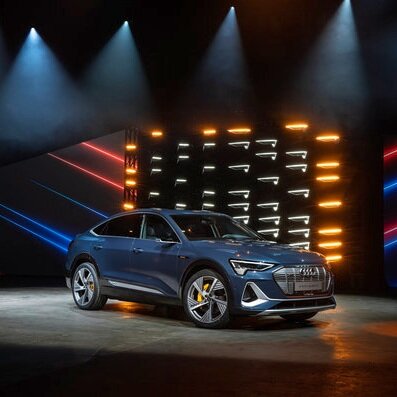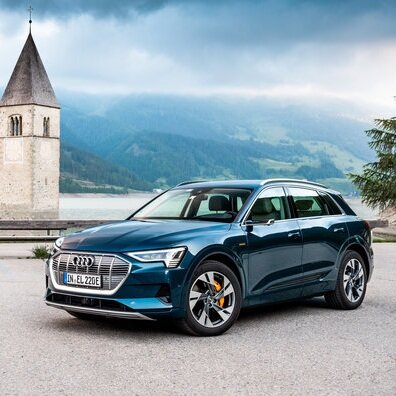 No news yet on whether the e-tron Sportback will be offered in Australia, but we'll likely be waiting a while past the North American and European release if/when it does.
What we do know is that it will appear in two variants: the 55 Quattro and 50 Quattro. The 55 boasts a greater range at 446 km (WLTP) on its 95 kWh battery, 300 kW boosted power output, a 6.6s 0-100 km/h that goes down to 5.7s in "boost mode" and up to 150 kW of DC charging capacity.
The lower-spec 50 Quattro, however, delivers 347 km range (WLTP) through a 71 kWh battery, 230 kW of power, a 6.8s 0-100 km/h and up to 120 kW of DC charging capacity.
German pricing will start at €71,350 (~$116,000 AUD) for the European release early next year. Expect that figure to rise significantly for any Australian launch.
The roadblocks keeping EVs out of Australia
Both variants will feature 20" wheels as standard, with up to 22" offered as extras (the 2018 e-tron is limited to 21" wheels).
Audi have also placed a lot of emphasis on the digital-matrix LED headlights — the first to appear on a mass-production car — which they claim will adapt provide specific lighting in different road conditions including highways, city driving, and cornering.
More EV announcements are expected from Audi in the near future. Earlier this year they laid out their plan to expand to over 30 electrified models by 2025. This will almost certainly include plug-in hybrid EVs, and is expected to account for 40% of their total sales in 2025.
The electrification of Audi
Check back to theJET Charge blog for more EV news. You can follow our Facebook page for updates or contact us at info@jetcharge.com.au with EV charging inquiries Australia-wide.