Electric Vehicle Charging Destination Grants (NSW)
NSW Destination charging grants will see $20 million invested to co-fund the purchase and installation of EV chargers at eligible regional NSW locations. Our team at JET Charge are proud to announce our participation as an approved software supplier and EV charger manufacturer for the grants.
Key Details
The funding is intended to assist EV owners and operators at destination sites by incentivising installation services and charging infrastructure (AC Hardware and Software).
The funding will provide the following incentives:
75% towards the cost of an eligible EV charger- See our approved ChargeMate EV charger below.
75% towards installation cost, capped at $1,000 per charger.
50% towards a 2-year subscription of EV charger software from listed selections- including Chargefox (See below)
Funding will be offered for up to 4 chargers per site.
Eligibility criteria includes:
Must be located within a designated regional NSW local government area (LGA)
Must be an approved destination type- comprising of accommodation, attraction, caravan/camping, information services and food and drink as eligible destination categories.
Must have no more than one existing EV charger installed on site.
There will be multiple funding rounds through to 2024, beginning with an initial $7 million Round one- taking place from May 23rd until September 23rd, 2022.
Get in touch with us and we'll help you through the application process!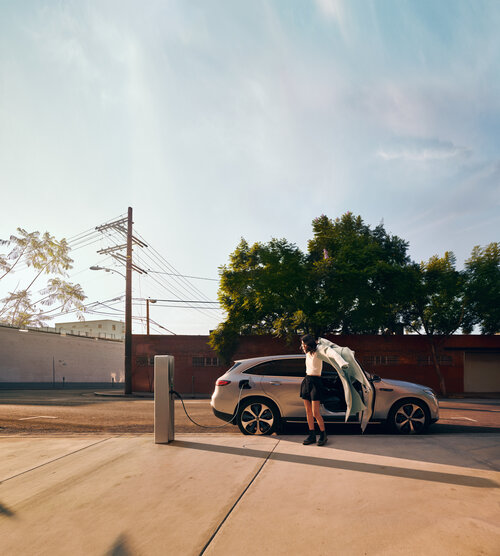 How does this benefit my business?
Regional destinations and businesses should be excited at the prospects of this great initiative by the NSWs government.
The grants will boost regional tourism and encourage visitation to destination sites who will provide peace of mind for EV travelers that will mark down your business on their map as a charging stop during their trips. As a result, travelers are likely to drop-by for longer periods of time at these destinations, while they charge their EV!
EV drivers heavily rely on applications that source charging locations, such as EV charging location maps that enhance a destination's visibility – providing invaluable exposure for your business. Offering a smooth charging experience will also encourage other EV owners to a destination- as the EV community is renowned for rating and reviewing their experiences on online platforms- further word of mouth exposure for your business!
Not to mention- you'll also play a part of the solution to reduce carbon emissions as NSW targets its Net Zero goal!
The JET Charge team are standing by to help you with any enquires as to how you and your business can benefit from this great initiative and start utilising EV charging infrastructure to add value to your business.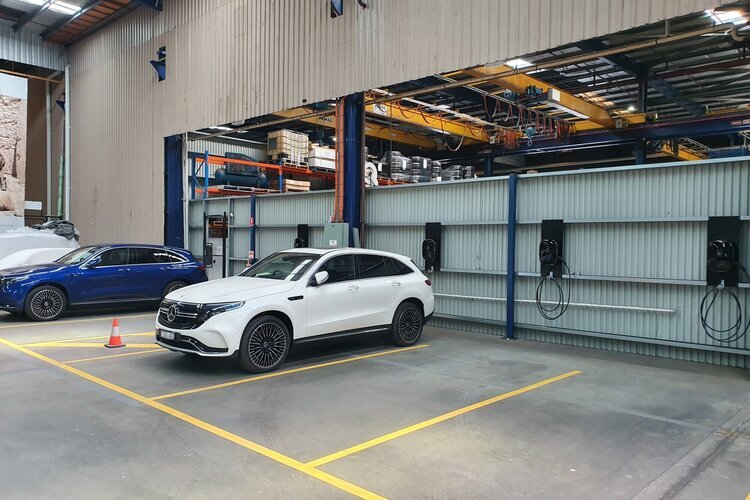 Our recommended and approved Hardware and Software solutions
Hardware: ChargeMate
Approved charging hardware for the NSW EV Destination Grant includes JET Charge's own ChargeMate!
Developed right here in Australia by our own JET Charge team, the AC smart charger deliver's value for money whilst featuring 'everything but the kitchen sink'! ChargeMate's highly flexible feature set can meet the demands of your charging needs as you provide value to your business!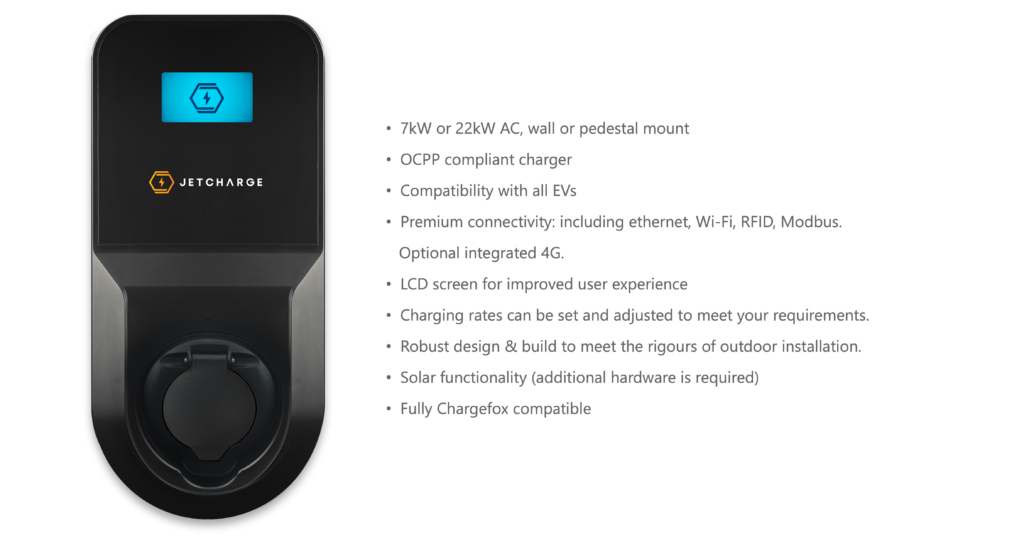 Software: Chargefox
Australia's largest EV charging network and approved software of the NSW EV Destination Grant.
Smart Grid Ready
Compatibility with any OCPP enabled charging station
Keep track of electricity consumption & live status of charging stations
Monitor relevant data with ease
Enable billing and gain a revenue stream.
For more on Chargefox's features, click here.
JET Charge's Take
Installing chargers in regional areas is sure to encourage EV uptake and combat people's perceptions of battery range anxiety- by increasing NSW's EV charging network. Destinations will also benefit from the initiative with improved visitation and longer stays from EV owners. The scheme is also forward thinking as it encourages necessary charging points throughout NSW- as EV adoption continues to rise the ability to cater to an increasing number of EV drivers is essential.
For further details visit the NSW destination charging grants page here.