What's new in the 2020 Hyundai Ioniq
Hyundai have revealed the updated aesthetic and improved specs of the new Ioniq. We've put it all together to see what's been improved from the current model and what's all-new for 2020.

Fresh-faced
You don't need to bust out the spreadsheets to see the changes on the new Ioniq. Hyundai has released pictures of the updated aesthetics including a redesigned grille and alloy wheels on all models. The grille on the electric is a particularly bold change, swapping out the solid cap of the current model with a stylised silver design. Standard and plug-in hybrid variants will sport an updated mesh-type radiator grille.
Four new colours will be added in 2020, customers can now select 'fluidic metal', 'electric shadow', 'liquid sand' or 'typhoon silver' in addition to the five existing options. Headlights have been extended for improved night visibility with LED variants available for front and rear.
It's not just the exterior that's getting a facelift, either. The centre display benefits from an expanded 10.25" AVN screen (up from 8"), touch-type control buttons, and blue ambient lighting across the centre console.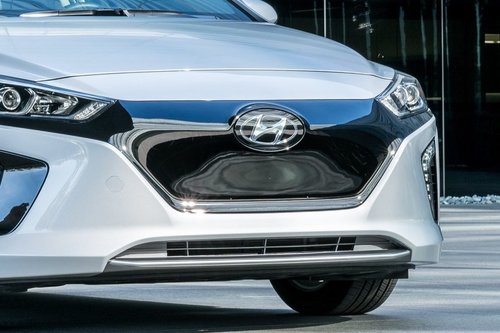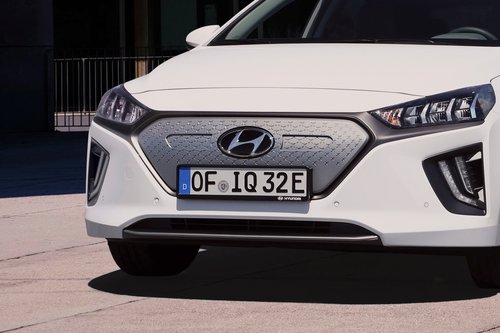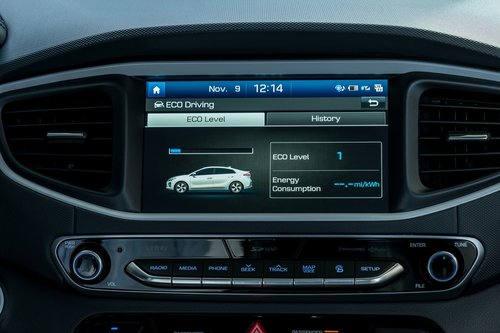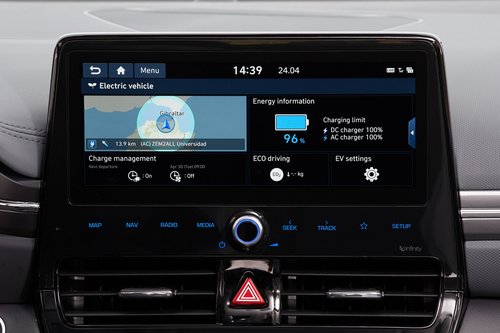 On the road
Updated design is one thing, but many buyers will be looking to performance before making the switch to an electric vehicle. The 2019 Ioniq is the most affordable EV on the market today, so it's successor is certain to be scrutinised by potential converts.
Hyundai has affirmed reports from January, stating the new model will bump battery capacity 36% to a 38.3 kWh total. Range has yet to be confirmed by WLTP, but is estimated to exceed 290 km (up from 230 km). The plug-in hybrid variant will include an 8.9 kWh battery capacity for an estimated 52 km pure-electric range.
New toys & tech
And that extra capacity won't be unused for long. The 2020 Ioniq EV will include a 7.2 kW onboard charger, a nice boost from the 6.6 kW version provided today.
Also standard will be Hyundai's industry-leading safety package SmartSense , constantly monitoring the environment for hazards and engaging active safety measures when necessary. This comes in addition to collision warnings, avoidance assist, and automated lane keeping & high beam functionality.
Fuel (and charge) economy can be maintained with regenerative braking on the electric and eco-driving assist in the hybrid & PHEV variants. Hyundai's BlueLink app will also work to promote efficiency, letting owners schedule and control charging from their phone as well as check battery capacity at any time.
The wait
Pricing and an Australian release are unconfirmed for now. Caradvice have reported the new Ioniq will reach Australia in late 2019, consistent with Hyundai's plan to begin rollout in September.
It will be interesting to see where the new Ioniq will stand in the rapidly changing EV price hierarchy. Trends suggest prices are set to lower as production scales and technology advances, but the boosted specs of the new model will likely keep it set around the $50-55k mark.
Are you excited to see the 2020 Ioniq on Australian roads? Will you be ordering one for yourself? Let us know in the comments and check out our other articles at https://jetcharge.com.au/blog.