The electric timeline at work
It's been a bumper year for the e-mobility space. January looks like a distant memory behind the swathe of new models, record-breaking investments, and fresh technology on the EV radar. There's so much going on every month that it can be hard to keep track! So let's slow down for a moment to revisit some of the highlights for a better look at where we've come from — and possibly where we're going.
January/February
2019 kicked off relatively slowly for Aussie EV fans. Our cheapest EV, the Hyundai Ioniq, made its debut late last year and by January it had made its way into cities nationwide. The JET Charge team got a shot at a test drive in February:
Internationally, we saw Tesla post their first back-to-back profitable quarters thanks to strong Model 3 sales internationally. We'd be waiting another 8 months before it arrived on Australian shores.
March/April
Leaning into the year we arrive at March and April — a period defined at home by hard-fought Commonwealth election campaigns. Labor made electric vehicles a pillar of their platform with a bold pro-EV policy pledge while the Coalition publicly resisted. 
Labor pledges EV industry development fund
Meanwhile, a wave of fresh EVs was cresting at the Shanghai Auto Show. Whether the startups make it to Aus or not, it was rapidly becoming clear that China would be leading the way toward worldwide electrification.
May/June
By the end of May the election was over and the public EV debate was put to rest (at least for now). It became clear that public policy would have to take a back seat to private sector investment as Australia moved toward electrification.
The roadblocks keeping EVs out of Australia
The fanboys were kept happy, however, by news of the upcoming Volkswagen ID.3 and Ferrari's first PHEV.
July/August
Australia's controversial renewables policy came under the radar in July with the release of data from the national Clean Energy Regulator. Investment and development at record levels, but overall percentage of renewable energy generation still low.
Aussie renewable installs reach all-time high
And the question of electric towing — a recurring point of ridicule in the election — was put back on the agenda when Ford towed a 450-tonne train with the electric F-150 prototype.
Toyota also generated some attention with the reveal of an electrified Olympic fleet. After years of dragging their feet on electrification, Australia's top-selling automaker are going all-in for Tokyo 2020.
Toyota's e-mobility plan for the 2020 Tokyo Olympics
September/October
Volkswagen have pledged the world's biggest EV investment from a legacy automaker, showing off the first step in that transition in Frankfurt with the ID.3. while the ID. range is projected to grow significantly in the next few years — Australia is set to see the as-yet unnamed ID. SUV first — the ID.3 marks the real turning point for VW; it's named as the third generation-defining model after iconic VW milestones the Beetle (1938) and Golf (1974).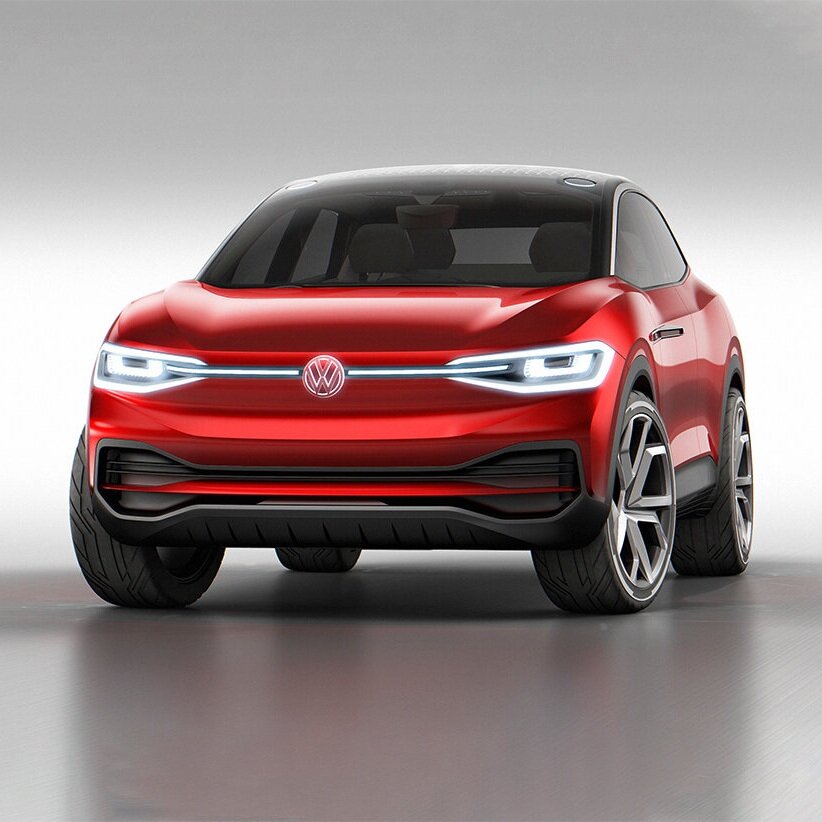 Volkswagen's electric SUV is coming to Australia
The Frankfurt Auto Show also gave a closer look at the much-anticipated Porsche Taycan and the all-electric MINI set for an Australian debut next year.
And finally — 3 years after the US — the Tesla Model 3 arrived in Australia this September. JET Charge were as excited as anyone. If you're looking at a Model 3 of your own, be sure to check out our video for all the Aussie charging info.
November/December
And finally we arrive at the present. The last two months have been massive for EVs. The Tesla Cybertruck has been grabbing headlines — and preorders — left and right since its reveal and the LA Auto Show has been another winner for all-electric reveals: The Audi e-tron Sportback, Toyota RAV4 Prime, and a new concept from Hyundai are all on the table for releases in the near future — but not all for Australia.
The only model that can compete with the Cybertruck for controversy also made its debut in November: the Ford Mustang Mach E. Not only is it the first electric Mustang, but it's a pretty radical departure from the brand's muscle coupe roots with a low-slung SUV design.