Another electric supercar on the way
With a name fit for a supervillain and the looks to match, the Drako GTE is set to be a formidable beast on the supercar stage — and possibly another nail in combustion's coffin. 
Drako Motors have officially revealed the world's latest electric supercar: the GTE. It will be the first production model for the Californian automaker, set for a limited release of 25 units in 2020 at an eye-watering $1.25 million base price.
Thankfully, there's a lot on offer for the cash. The GTE generates 1200 horsepower and 8800 Nm of torque to a top speed of 331 km/h. Drako have not revealed any official 0-100 times, but safe to say they'll be quick.
Not many combustion supercars retail in the hefty range of the GTE, and even those below it have some tough specs to beat. The Ferrari 812 Superfast costs less than half the expected price of the GTE, and has a higher top speed at 340 km/h with a 2.9s 0-100.
The design of the GTE follows closely in the tradition of classic grand tourers with its long carbon fibre hood and smooth curves. You could be excused for not realising it's an EV thanks to the mesh grille up front.
But don't expect to go on too grand of a tour with it. The GTE's 90 kWh battery is larger than most EVs sold today, but it's unlikely to get far running its four hybrid synchronous motors at their 900 kW potential. However it is fast charge compatible up to 150 kW, so long journeys aren't completely off the table.
While Drako might be able to compete against legacy supercar makers on luxury and exclusivity grounds, their biggest competition isn't combustion. The new Tesla Roadster is slated to release around the same time as the GTE, and current estimates suggest it will be a tough competitor for Drako.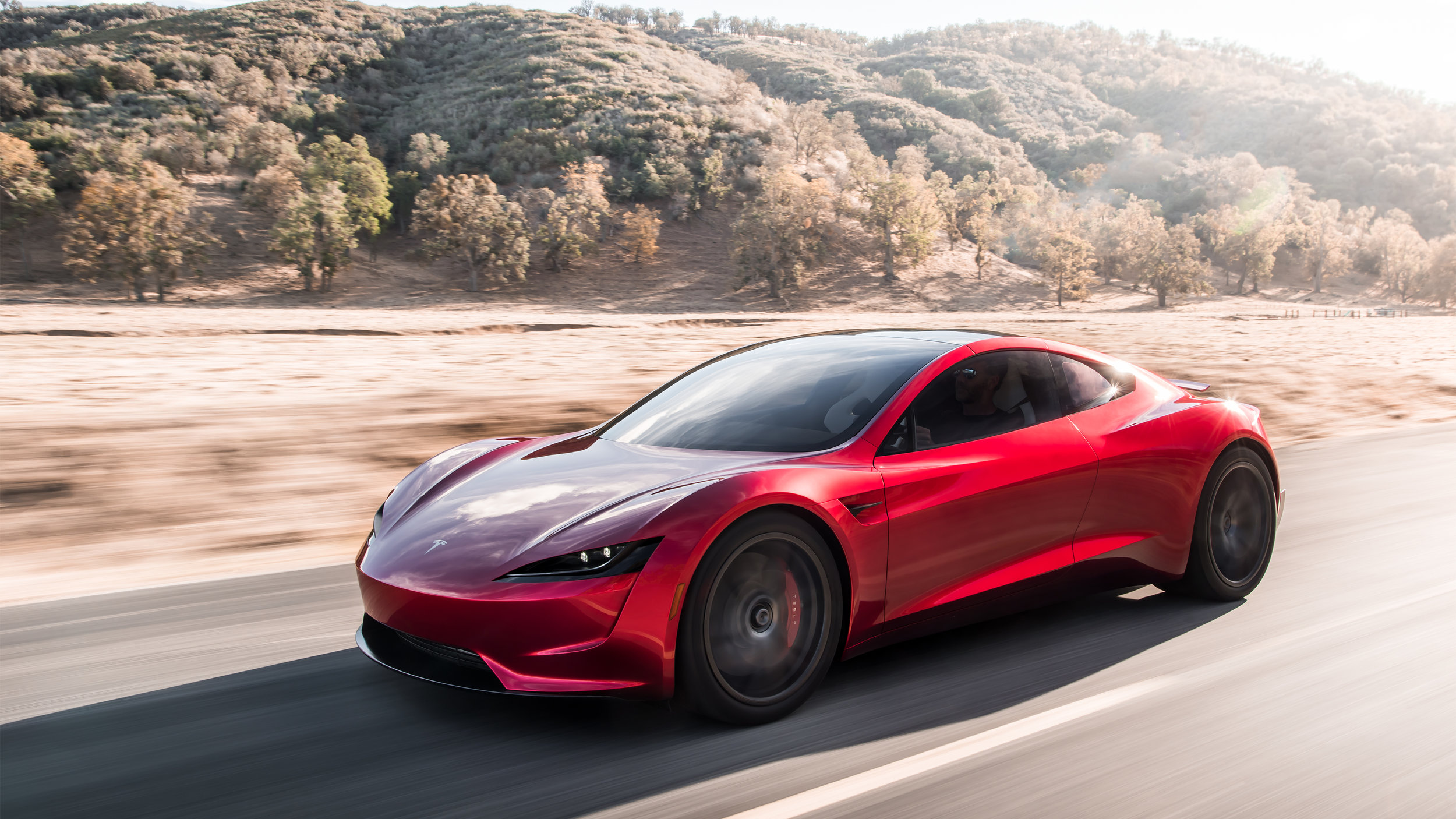 Their price tag is the first obstacle. Any buyers tempted by Drako's offering will have to take a long hard look at the Roadster's projected $200,000 starting price — 6x cheaper than the GTE.
They'll also have to weigh up the user friendliness and liveability of their purchase. The Roadster and the GTE share a 2 door, 4 seat design with a similar aesthetic, and Tesla are promising a 1000+ km range on a 200 kW battery — more than double the GTE.
But comparing established automakers to limited edition boutiques is never fair, and Drako's customers will inevitably be drawn to exclusivity and luxury over raw stats. If the 25 unit run of the GTE is a success, they'll likely move forward with a more buyer-friendly model in the 2020s.
Not to mention that neither of these cars have made their way into the hands of reviewers or customers. We'll have to wait until next year to see what's next for the EV supercar space.
For more EV news please check out theJET Charge blog. You can followour Facebook page for updates or contact us at info@jetcharge.com.au with EV charging inquiries Australia-wide.