Hardware Partners
Tritium
Tritium's Story
Initially pioneers of solar racing, Tritium was founded within a Brisbane garage in 2001. Tritium has since established itself as a renowned designer and manufacturer of DC fast charging solutions for electric vehicles, producing advanced and reliable technology. Expanding from humble beginnings to a global presence, Tritium now holds quarters in the US and Europe. Innovation, style and durability are essential features of Tritium's product range.

Our Partnership
We started working with Tritium when they were just a tiny operation in Queensland.  Since then, Tritium have been an absolute inspiration, conquering the world with their DC charging stations. We are proud to work alongside a fellow Australian business, providing Aussie jobs and innovation. We are their largest distributor in Australia and the only one that carries stock.
Why Choose Tritium?
Patented liquid cooling technology means it's better for Australian conditions
Small form factor across their 50/75kW range allows them to be installed in more places
Great branding opportunities
Tritium Charging Solutions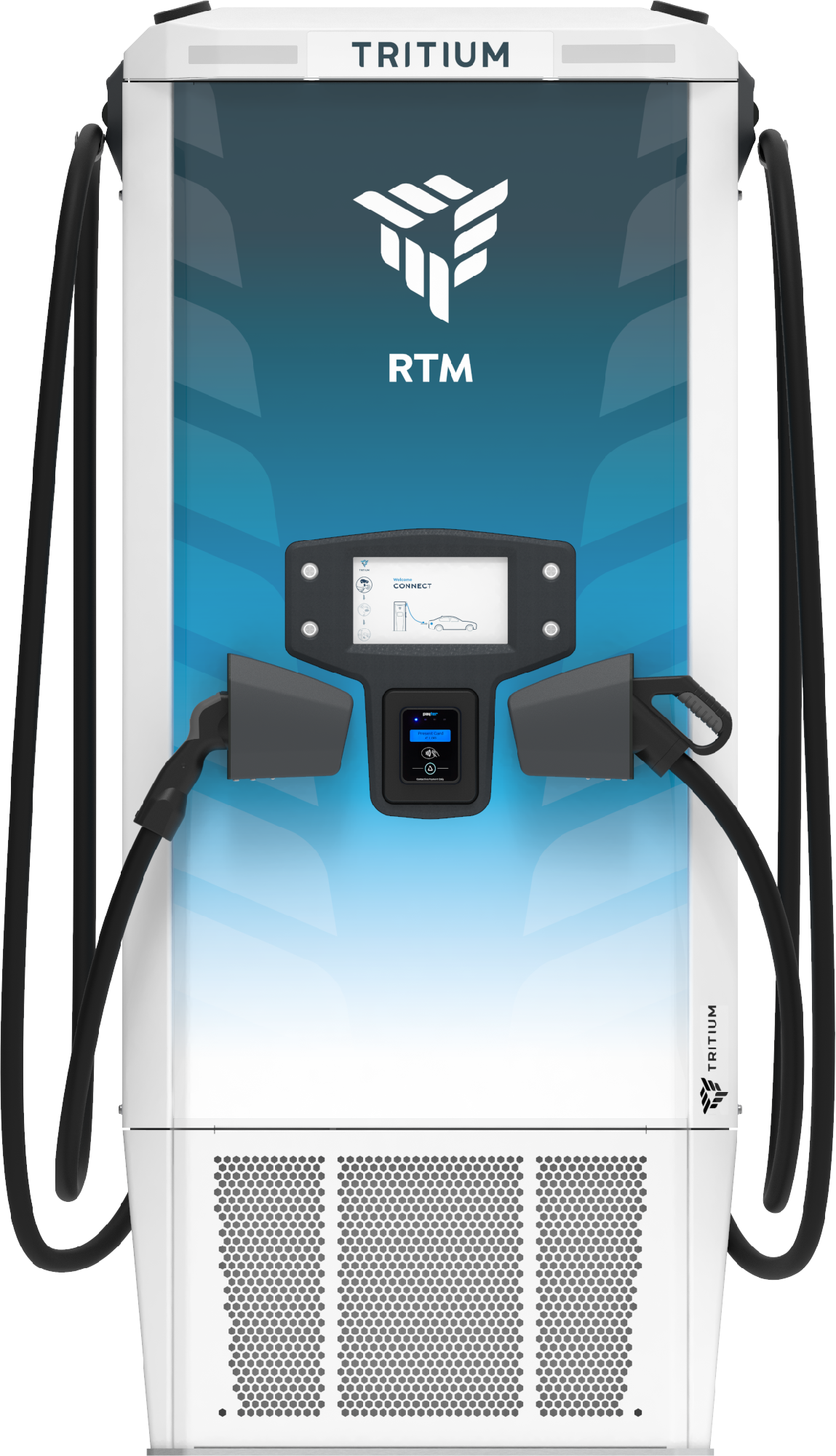 RTM75
Tritium's RTM is available in 50kW and 75kW variants and is one of the most advanced DC fast chargers on the market.
PKM150
Tritium's PKM150 is a DC fast charging system designed for infrastructure deployment. This charger is designed for more cost-effective operations and infrastructure deployment through Tritium's innovative modular and scalable architecture.